ATHANASIOS S. KIKIS
Solicitor appointed in the Appeal Court of Thessaloniki.
---
Our Partners
ERSI B. VASILEIOU
Solicitor appointed in the Appeal Court of Thessaloniki .
More details

MARIA D. BETA
Lawyer appointed in the Appeal Court of Thessaloniki.
More details
NIKOS I. YAGUBOV
More details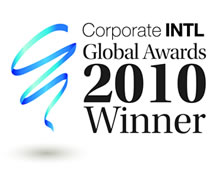 Law Office "Athanasios Kikis & Partners" was selected as the winner of the Corporate INTL Magazine Global Award as recommended Law Office in Greece in the category 'Corporate Governance Advisory Excellence in Greece'.
ATHANASIOS KIKIS & PARTNERS - LAW OFFICE

Fields of Activity
Civil Law

Real Estate:

Buying and Selling of real estate, Acquisition of property, Contract check and sign, Title check in Land Registry and in "Ktimatologio", Exchanges and Contracts, Land Claims, Distribution Claims.

Land Registry - "Ktimatologio":

Application for recognition of rights in real estate.

Law of Succession

: Wills, Inheritance, Succession of property.

Lease

: Contracts, Tenancy,  Commercial Leases

Family Law

: Divorce, Parental Care, Alimony, Paternity Tests and Recognition, Adoption.

Accidents, Debt Collection, Claim Execution.
Commercial and Corporate Law

Establishment of a company, Formation and establishment of enterprises, Business, Debt Collection from companies, International Trade, Banking law and Mortgages.
Labour Law

Labour accidents, Worked and ought to be paid, severance pay, benefits, labour contracts.
Criminal Law

Legal charges, Prosecution, law actions, Suits, Representation on front of criminal courts.
Public Law

Appeals, Customs, Law Actions, Plaints and all cases in from of Administrative Courts.
Tax and Insurance Law

Tax and Pension Differences. Establishment of pension rights and requests for pension.
Intellectual Property Law

Establishment of intellectual property rights and signs.
Translations

Our office also provides translation and interpretation services concerning the English, German, French, Italian, Russian, Ukrainian, Turkish to Greek and vice versa. Also provides

judicial interpretations and other matters.